So yeah, it's been QUITE a while. Basically it's a combination of my general laziness (a serious character flaw I think) and the fact that there's not a whole lot to tell.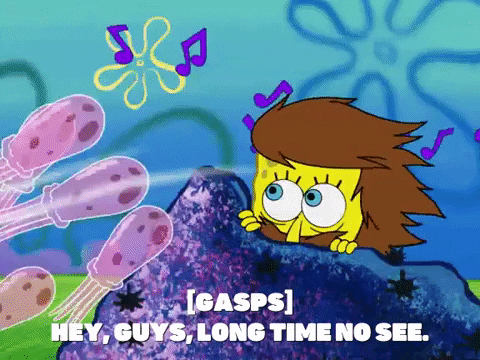 I feel I should point out that when one has cancer, that one really doesn't WANT things to be "exciting" because "exciting" often translates to "deadly". Yup, I much prefer boring to exciting at this point.
So here's what's happening right now: every other week I have maintenance chemotherapy, which involves wearing a medication pump from Tuesday through Thursday. FYI there's nothing *special* about Tues- through Thurs – it isn't somehow more efficacious treatment or anything – it's just that I usually have a Tuesday appointment for treatment and then I come back on the 3rd day to have it disconnected.
My bloodwork "numbers" are generally good – there is one pesky number that is trending in a BAD way, but it's moving so slowly that it's not clear if that's bad news or if there are new lesions to be found someplace other than my liver…..such as the brain or my left big toe, etc.. Or it just could be something idiosyncratic……
As a tangent, let me say how much I *love* the word idiosyncratic. For those that aren't supernerdy like me who is forever looking up words I don't know in a dictionary (now all done online since Studmuffin got rid of my physical dictionaries…which makes me a bit sad)-
Idiosyncratic means "having strange or unusual habits, ways of behaving, or features; something peculiar to an individual". I have idiosyncratic reactions to many drugs, which during this cancer thing has mostly worked to my advantage: my original diagnosis said my expiration date was about April 2021 – and it looks like I'll be around a fair while longer….of course there was the nearly dying part that happened last summer but you know, it's all kind of a gamble. But I do love language and I am not afraid of using "big words". Often "big words" have the nuance of meaning that I want to share….and then there's another of my character flaws – using WAY too many words. Brevity is NOT my strong point. Just another idiosyncrasy. 🙂
In case you are wondering, I am fully vaccinated, as are all of my immediate family for which I am HUGELY grateful. Yesterday, I actually went to a restaurant with a couple of friends (everybody in my group was vaccinated and we practiced masking and social distancing with everybody else) which was really lovely and then shortly after I got home a dear, dear friend who used to live here but now lives in NY dropped by for a few minutes because she was in town – so so so great to see her! She and her DH are vaccinated too so we did hug. At the end of this week, gonna go see my mom for about a week in Virginia. Then after we get back, Studmuffin's baby sister and family will be in town on their way from Iowa to Florida. THEN Studmuffin will be travelling the following week for work. I feel very ambivalent about his travel as he just does NOT take the COVID precautions seriously enough, especially when I am not around. Yes, things are better and our/my risk is much lower, but we are NOT done with the pandemic yet and COVID is NOT just the FLU.
If you are not yet vaccinated for whatever reason, I sincerely hope you will get vaccinated and soon. Yes, I'ma get up on my soapbox for a minute to say : vaccines in general are a HUGE benefit to mankind, and from all of the folks I know who have had COVID – they each and every one say "You DO NOT WANT to get this!" The science behind vaccines is factually unassailable – if you are wondering about it, I can give you some good references – just leave a note in the comments. Personally, I feel very grateful to live in a place when the vaccine is actually available to everyone – far, far too many people in this world do not have any access to it at all and won't for months, even on into 2022. Please please please do yourself a favor and get vaccinated.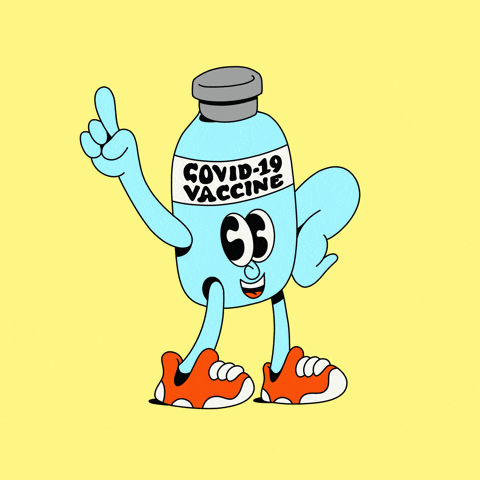 And yes, I'm doing some knitting. I tried to do some test knitting for an Estonian knitter that I tremendously admire, but I was defeated by my "chemo brain. She was just lovely about it, and I will get back to it. Sometimes when one reaches a serious roadblock in one's knitting, it can be helpful to put it aside for a while and then later, when you take it up again, somehow your backbrain has resolved the intellectual hurdle you had and you can proceed. Amazing how that works. Currently, I have a second sock on the needles and I started this kind of poncho/topper thing to wear this summer. It's Alabama and it's hot here and my upper arms are seriously NOT pretty so I like to cover them, but you wanna make sure whatever you cover them with is lightweight or lacy enough so you don't overheat. I tried to buy something rather than make it but everything I liked was SUPER expensive and the stuff I could afford was seriously dowdy or downright UGLY. So I went stashdiving and found some wonderful yarn that's been marinating for several years. I no longer recall what project I originally bought the yarn for and since I'm significantly smaller than I was than when I got the yarn there will be leftovers…. When traveling this week, I'll have a couple of projects with me and I hope to get a good bit of knitting in. Gosh, I might actually take some pictures and put them here on my knitting blog! IMAGINE THAT!
Lastly, let me say again that your prayers have been so wonderful – I attribute most all of my current health status (i.e. NOT DEAD) to your prayers. Thank you so very very much. And if I may be so bold – please keep praying for me. Thanks a million times over. Until next time…….