So last time I was telling you that I'd know more about my upcoming cancer treatment by the third week of January – turns out, nope I didn't learn any more! I think some communicative wires got crossed; Murphy's Law seems to be involved.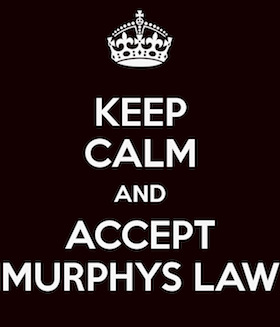 Studmuffin was traveling when I had my December date with the oncologist, so he wasn't there to help me remember stuff and to ask good questions that I never think to ask, so it's very possible I could have forgotten what the oncologist told me to do next, or perhaps the oncologist didn't communicate the next step to me/what I was supposed to do. Apparently after the scans I had in early December, I was supposed to go see an Interventional Radiologist and I didn't. Plus, I had a touch of the flu on the day of my appointment, so we made a date for a week later, with the possibility of my starting a new round of chemotherapy on that appointed day.
Friends, I won't lie – as the date drew nearer, I became quite terrified. It's one thing to know about chemotherapy intellectually; having lived through it and to know what's gonna happen is a whole 'nother thing. You see, they have to 2/3 kill you to get the cancer to die and I felt really awful for months. To voluntarily say OK to doing it again…… well, I was DAUNTED. I think I was even hiding how anxious I was from myself, because on that next appointment when I didn't start chemo again, I immediately went home and slept for 4 hours and the whole next day I was kind of a limp noodle – with relief.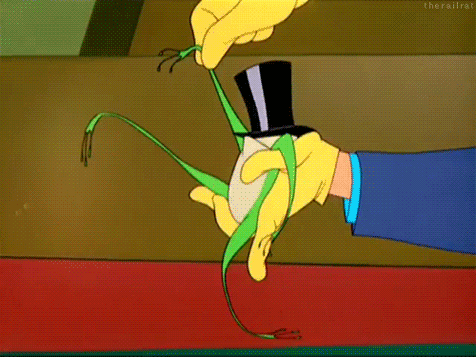 We did go see the Interventional Radiologist. This fella is an M.D. to be sure – I didn't know if Interventional Radiologists were docs or not – and he seems very competent and caring. Nice man but……I think he's younger than my oldest offspring is plus he didn't introduce himself as Dr. Soandso, he said, "Hello. I'm 'Trevor'." No, Trevor is not his real first name, I don't think it's fair for me to use it here, but it's one of those more recently popular names for men like Dylan, Lucas or Ryan. It's weirded me out a little. I'll call him Dr. Firstname here on de blog.
My hair is growing back, thinner and more grey than before but I'm looking forward to having it back because my head gets cold. Of course if I have more chemotherapy it will all fall out again. I've been intermittently trying to find a wig that doesn't inspire immediate gales of laughter….with no success. I'd post pictures for your amusement, but it turns out that I'm a bit vain about my hair and so haven't been able to bring myself to do it. I wish I could – somebody oughta be laughing. Y'all certainly deserve something for wading through all my complaints! I've just sent off for 2 more wigs so we'll see. Maybe I'll post some pictures……
And as far as knitting goes, I'm not doing a whole lot of it. I have some neuropathy in my hands from the chemo that makes it uncomfortable to use my fingers. I was warned of this side effect and it doesn't bother me too much, but it does s-l-o-w-d-o-w-n my knitting terribly. I'll try to put up something here about knitting in the next few weeks.
Anyway, what's next is that later this week, I get to go to the hospital, go under general anesthesia ( for the fourth time in eight months!), and Dr. Firstname is gonna run a scope up from my femoral artery in the groin up to the blocky end of my liver and see what's what. This is in preparation for implanting several packets of radioactive beads – a treatment known as Y90 – that will kill off not only cancer but about a third of my liver. I already know that radiation makes me ill, so I'm not looking forward to this experience. By the way, did I mention that this is the most expensive test yet? Even with really good health insurance, our out-of-pocket costs are in the thousands for this one. Yes, I'm whingeing aplenty today, but friends, please know that I WANT TO LIVE to whinge another day so don't take it so seriously. 😊
As for future treatments, there's other things being mentioned: more chemotherapy, liver surgery or even a liver transplant. All is up in the air. I know that, generally speaking, the news about my cancer went from awful to pretty good last year and so a few people have been confused about what it all means. I'll try to be clear. I have cancer. It has not gone away; I have not been cured. BUT I have responded far, far better than the docs had hoped to chemotherapy – I'm MUCH healthier than I properly should be at this point. I really attribute this to everyone's prayers and the skill of my medical team. Make no mistake – this cancer will probably kill me – none of the docs have given me an estimate, but my guess is that there's 90% or more chance that it's gonna do me in. When that will happen is really an unknown and un-guessable at this point. Makes it a little challenging to plan anything but oh well. Perhaps the best way to look at it it that the docs have an array of tools/treaments/therapies and one by one as circumstances demand, they are using them.
Thanks so much for your kind attention and prayers. It means everything to me. And I simply adore it when you leave comments. Bye for now.