So when last I wrote, I hadn't heard back about the MRI. Well now I have and the news is WEIRD and possibly bad. They found loads of lesions on my liver, but they cannot tell if they are cancerous without a needle biopsy. To do the needle biopsy – you're never ever gonna believe this – they have to do ANOTHER TEST.  So it was a PET scan I had last week and yes – more radioactive contrast.  OH BOY MY FAVORITE!
So in the last 7 or 8 weeks, I've had 2 CT scans, an MRI and a PET scan, all with radioactive contrast and all of which has made me feel quite ill and has the added bonus of giving me about 12 years worth of regular radiation. There's a certain amount of radiation you get from just living on the the planet every year, so I've now gotten 12 years' worth. Hurrah.  My spirits are good but sometimes things that don't usually hurt start hurting and the thought does cross my mind – is that a cancer pain?  Plus the radiation has made my saliva taste bad 24/7. No bueno.  All this before actual treatment (other than the surgery*.) Makes me a little nervous as to how bad the treatment might be……
So tomorrow – Tuesday, July 2nd is when I start chemotherapy.
PROS – treatment has begun, supposed to last 3 months only, no radiation treatment in the forecast, taking mostly pills and I'm not supposed to lose my hair.
CONS- the medicine is EXPENSIVE, pills everyday (my track record on taking pills daily or even on time is abysmal), plus I've been prescribed not 1 but 2 medications for nausea so that's gonna suck, IV infusion every 3 weeks which takes 3 hours (which I'll get to do tomorrow too), no firm diagnosis yet (means more tests) and so no prognosis yet, and based on last week's PET scan results, ALL OF THIS COULD CHANGE.
After I get done with the IV infusion, I get an hour to find food (I am a diabetic so even if I feel super nauseous I still must eat) and then go over to the hospital for the pre-consult for the needle biopsy, which hopefully can be scheduled for after our trip.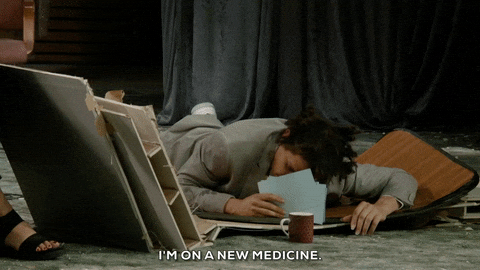 YES I am travelling. I got back last night from a working weekend in Mississippi, then Wednesday, we leave for West Virginia and Studmuffin's family reunion. Then a week of visiting family and friends as well as some sightseeing – Studmuffin LOVES LOVES LOVES Frank Lloyd Wright homes – we're gonna *stay* in one overnight and I wanna see Fallingwater. Tomorrow's promised to no one so I'm going to Pennsylvania and upstate New York so there. Studmuffin was looking at all the things he'd like to go see – battlegrounds and the site of the Johnstown Flood but I told him I just cannot do that. This time out I need nature, music, light and laughter, not disasters, grief and wars if I'm gonna beat The Invader.
After PA and NY I come back to Elkins for Blues & Swing week at Augusta and he flies to CA for work. I am determined to haul myself to Augusta, though today I decided not to take any Blues piano this year – I don't wanna have to haul my keyboard around this time. So I'll take pretty much all vocal stuff – or perhaps Ukelele. I have a pretty good one, they are compact and they are fun and easy to play. I won't stay out nearly as late as usual or maybe even at all, but I want to do this for my mental and spiritual health. Then we head to Virginia to see my folks for a day before heading home. Of course I am gonna try to eat at as many restaurants that have been featured on "Diners, Drive-Ins & Dives" as I possibly can, and am booking some rather unusual AirBnb places to stay. There may be a couple of yarn or fabric shops in there too. Studmuffin said he wants me to choose and not ask him. OK – no problem!
Two of the progeny are going to the reunion and the Duke of Curl will take blacksmithing at Augusta the week we are swanning around the Alleghenies. I'm really happy about them coming – they weren't at the last one- and I think it's gonna be a good time. And I very much hope the Duke has a blast at Augusta! He started getting involved with blacksmithing last year and seems to really love it.
Since my diagnosis in late April I've had a few moments of deep anxiety, but very few – perhaps 3?  I absolutely know that this is because so many of you are praying for me. It's truly a RIDICULOUS number of people – I need to do something pretty amazing to be worthy of it at all and I've got zero ideas of what it might be at this point. Maybe single-handedly fixing the broken US immigration process? Reverse climate change?  I don't know. If I could I surely would….Thank you all very very very much.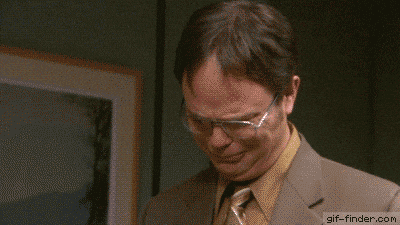 If I have a few working brain cells left on the trip, I'll try to take pictures and share….maybe even write an update, but I can promise nothing. Isn't that nice of me?  Until next time…..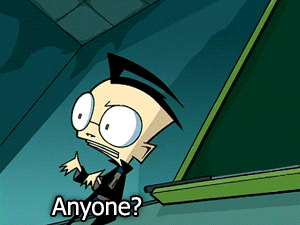 —————————————————
*By the way, I had the surgeon look at the incision that's been bothering. Well, MORE than bothering, but the details are really quite disgusting and you really don't wanna know. It took me 3 weeks to get in to see him. He glanced at it for perhaps a whole second and then said something I really didn't appreciate. When I told my mother – she's a retired nurse and wants to know all the gory details, plus she is rather fond of me – she exclaimed, "Surgeons!" in such a way that 1) made me laugh and 2) indicated a certain frustration borne of long experience with surgeons.   It's been my experience that surgeons like to cut, not to stitch up, most of them are men and do not know much at all about sewing, and they're not very interested in wound care. Don't get it twisted – I like my surgeon, he did a really god job on me and I am very grateful, but this last bit was not as helpful as it might have been. I will continue to treat it as I have done which has made a big difference. I *still* can't go to water aerobics yet, though (no open wounds in the pool, right?) and that irritates me no end.